Profile
The principal consultant, Fran Ryba, a Fellow of the Chartered Institute of Personnel and Development (FCIPD), is a committed Human Resources Director and Consultant with over 30 years human resources management experience gained in private companies and not–for–profit organisations.
With a track record and proven success in the development of HR functions, facilitating the management of change as well as implementation of progressive human resources strategies with business partners, she is also a qualified counsellor and workplace mediator.
"When I was employed in large organisations as an HR professional, I often wondered how smaller employers managed to cope with the ever-increasing complexities of employment law or effectively handle contentious issues without the advice and guidance of an in-house HR specialist, particularly in view of the fact that the vast majority of tribunal claims are made against smaller employers.
All this motivated my desire to set up an HR outsourced service to offer clients the protection from making potentially costly employment mistakes, provide advice and in-house guidance on the management of their people as well as project based support to busy, and often under-resourced, HR teams.
I take pride that since I started Fran Ryba Consultancy over 20 years ago, my original vision of providing our clients with consistently high standards of professional services has been achieved and no employee has been successful in making a claim against an employer we have represented. The repeat business our clients give us, proves we make a positive difference to them by offering workable solutions, a trusting relationship and peace of mind that their HR issues are being well taken care of, so they can focus on their core business".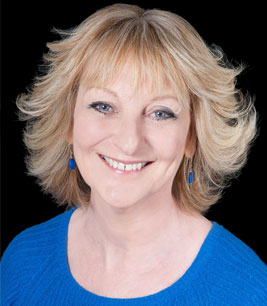 Fran Ryba